Product Introduction
---
Non-woven water-based ink is a flexographic water-based ink dedicated to non-woven printing, produced by Huizhou well-known ink manufacturer Zhongxing Color, using environmentally friendly formula, in line with national environmental protection standards, no VOCs emissions, can provide CNAS test report. Strong adhesion, high gloss, no fading, scratch resistance.
Product composition: environmentally friendly water-based acrylic resin, advanced organic pigments, water and additives.
Product characteristics: non-flammable and explosive, non-toxic and tasteless, non-harmful to the human body, in line with ROHS international environmental protection requirements. It has the characteristics of excellent fluidity, good post-press adhesion, anti-wear and scratch, good water resistance, rapid drying and high definition.
Ink brand: Star color
Product use: non-woven printing, mask printing
Applicable equipment: flexographic printing machine
Storage method: storage temperature 5-35 °C, sealed shelf life 12 months.
Instructions for use: It should be stirred evenly before use to keep the composition of the water-based ink of the paper cup consistent. To prevent dust from falling and the skin from drying out, if the residual ink contains impurities, filter it first and then use it with new ink. Take an appropriate amount of ink to test the viscosity before the machine, and it is recommended that the viscosity of the printing on the machine be 8-12 seconds, which can better ensure the adaptability of water-based ink
Characteristics of non-woven water-based inks:
Viscosity: 20±5s
Fineness: ≤8 microns
PH: 8.5-9.0
Drying speed: 40-150m/min
Tinting strength: 90-110
Shelf life: 12 months
Origin: Huizhou City, Guangdong,China
Substrate used: non-woven fabric
Safety: non-combustible, non-toxic
Environmental standards: FDA, ROHS2.0, REACH 211
Packing: 5KG/20KG/50KG/200KG/drum
Zhongzhixing non-woven water-based ink ingredient formula:
| | | | |
| --- | --- | --- | --- |
| serial number | Formulation materials | Use scales | illustrate |
| 1 | acrylic resin | 35% | |
| 2 | water | 10% | For dilution |
| 3 | pigment | 15-35% | |
| 4 | Additives | 1% | |
中之星无纺布水性油墨应用领域: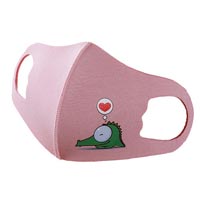 儿童口罩印刷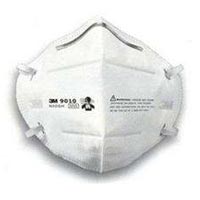 KN95口罩印刷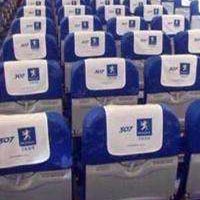 座椅座套印刷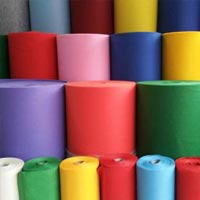 无纺布印刷
Notes
During storage, the lid of the barrel must be closed to avoid volatilization of water, causing viscosity to rise or crusting. It must be stirred well before use, please try not to mix with other company products, and the unused products need to be sealed and stored. Please confirm the method and effect before use,